Home Cleaning Services in Bangalore
Complete Home Deep Cleaning Services in Bangalore :
(1BHK / 2BHK / 3BHK / 4BHK )
No matter the occasion - whether you're planning a party, looking to impress your in-laws, a schedule deep cleaning or just to make your house ready for a new born baby, our service can transform your home.
Our Standard Service Includes:
A professional crew of trained specialists that are committed to deep clean your home for 6-8 hours.
Complete coverage of your home's kitchen, bathrooms, bedrooms & other living areas including spaces your daily regimen doesn't address
Surface management that covers mirrors, windows, ceilings & floors, treatment of all wooden & steel surfaces
Vacuuming and dust-proofing of sofas, chairs & carpets
Sanitization of toilets, showers, tubs & sinks
Bathroom deep cleaning
Kitchen Deep Cleaning
Balcony & Utility room cleaning
Bedroom & Living room Deep Cleaning.
Drawing room / Study room / Hall Deep Cleaning.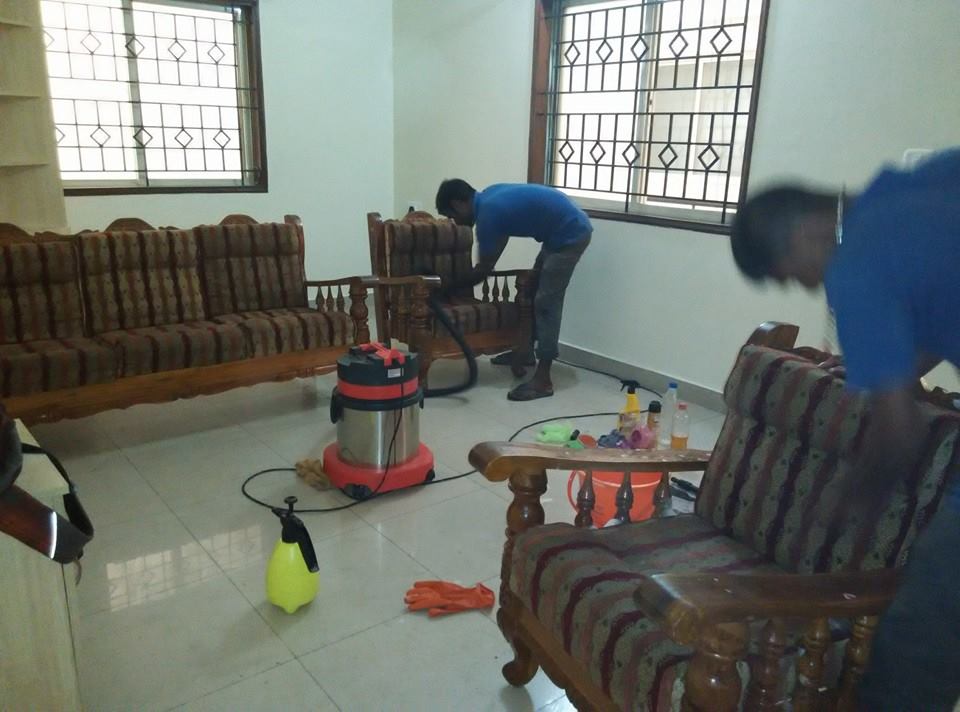 Kitchen Deep Cleaning:
The kitchen, one of the hardest rooms in the home to clean! A clean kitchen is much easier to use, however, and we can do all of the tasks that you don't want to. Our kitchen cleaning services include bench top scrubbing, wiping and sanitizing, cleaning stoves, appliances outside dusting, cleaning of outside fridges and microwaves, emptying and cleaning rubbish bins, scrubbing and sanitizing sinks, wiping down kitchen furniture,kitchen window cleaning,exhaust fan cleaning, (inside & outside) chimney cleaning, scrubbing and mopping floors.
If you have any special requirements in your kitchen cleaning, please call and speak to us about what you need, and when you need it. Nobody wants ants and, mice, cockroaches, or any other unwanted visitors in their kitchen. The only way to make sure you are really eating alone is to keep your kitchen clean and free of dirt. Our deep cleaning service will prevent nasty build up in your kitchen.
Bathroom Deep Cleaning:
We clean your bathrooms using powerful,safe cleaning solutions that will leave your bathroom looking bright and clean.
Includes floor scrubbing, roof dry dusting, window glass cleaning, exhaust fan cleaning, outside greaser cleaning, side tiles cleaning, closet cleaning & fixture cleaning, tap chrome finish polishing, toilet bowl inside outside cleaning & Disinfecting and sanitizing toilets,etc. (Full acid wash on demand ) Jonson Diversey Tasky, Schevaran Super Lime Away etc" safe chemical are used while cleaning.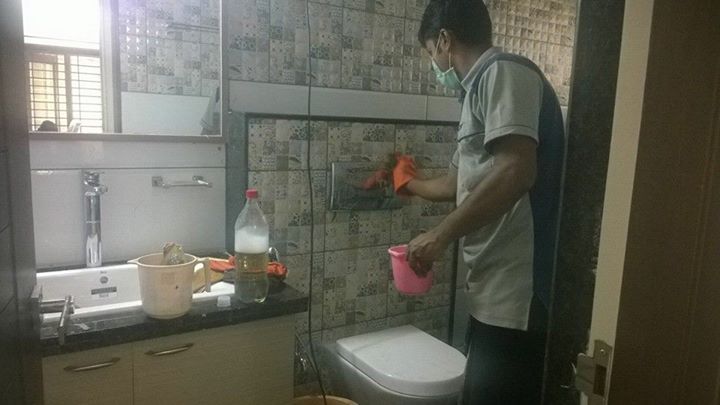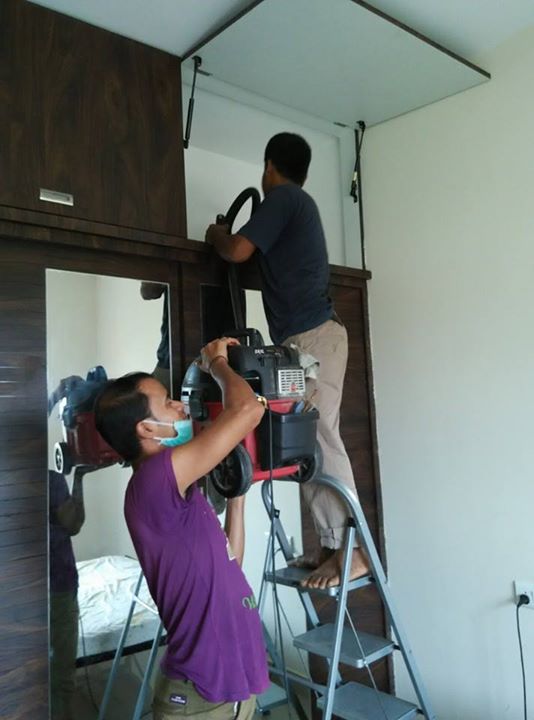 Bed room & living room deep cleaning
(Part of Complete Home Cleaning Package)
Doors and frames spot cleaned for fingerprints
Ceiling fan dusted, and wiped
Windows sills and ledges damp wiped
Knick-knacks individually cleaned
Furniture and upholstery vaccumed
Carpet edges vacuumed
Areas accessible furniture vaccumed
The vent is dusted
Wiped down or dusted lamp shades
Hallways and stairs dusted, or vacuumed
Cushions and pillows fluffed and straightened
Glass tables cleaned
Picture frames dusted
Floor scrubbing, washing & mopping